At the Institute of Linguistics, we engage in empirical, interdisciplinary linguistic research, guided by modern grammatical theory. Using a wide variety of methods (quantitative and qualitative analysis of spoken and written corpora, field research, production experiments as well as experiments on the perception and interpretation of language), we investigate linguistic phenomena in the areas of phonology, morphology, syntax, semantics, and pragmatics in languages such as English, German, French, and Italian.
Our linguistic expertise in other languages (e.g. Chinese, South African Bantu languages, Russian, Paraguayan Guaraní) and historical periods allows for cross-linguistic and diachronic perspectives. With our interdisciplinary cooperations involving computational linguistics and psycholinguistics as well as literary studies and cognitive sciences we actively follow the "Stuttgart Way".
Contact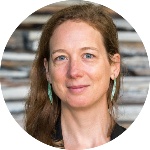 Judith Tonhauser
Prof. Dr.
Head of English Linguistics / Head of Institute of Linguistics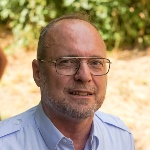 Daniel Hole
Prof. Dr.
Head of Department
Dean of Faculty 9